---
---

Brian Sumers – April 21, 2014
"Mario came into Long Beach at a time when the airport was trying to build a new passenger concourse," said Brett Snyder, a Long Beach-based airline industry analyst and blogger. "He made sure it was done with a focus on passenger comfort while also keeping a close eye on costs. The result is one that travelers love the convenience but airlines also love the low cost of operating there."
---

Andrea Ahles – April 8, 2014
"If you're going to make a change to the program, people have a certain expectation that they're going to be able to use those miles and when," said Brett Snyder, founder of CrankyFlier, a travel concierge website. "But in a sense, it's all about revenues. [American] was giving away more seats than they felt comfortable giving away."
---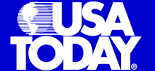 Charisse Jones – March 17, 2014
"The terminal experience sets the tone for the entire trip," says Brett Snyder, founder and author of the airline industry blog CrankyFlier.com. "If you have someone sitting in a dingy facility with one chain restaurant and a newsstand, then people are going to walk on that airplane feeling worse than if they are able to get a nice meal and do a little shopping. That matters to the business traveler who spends his or her life in airports."

But a massive terminal upgrade may not be so appealing to other travelers. "For those people who just want cheap tickets, an expensive … renovation is the worst thing you can do," Snyder says. "Those costs ultimately result in higher ticket prices or fewer flights."
---

Ely Portillo – January 19, 2014
"Having all these great things in an airport encourages people to spend more money," said Brett Snyder, a former airline executive who runs the website The Cranky Flier and operates a travel-booking service. "When they spend more money, it means the airport can charge airlines less to operate there. That's another reason why airlines love Charlotte."

…

Snyder said amenities and flashy buildings don't matter to travelers as much as the airport's reputation for on-time flights and ease of connection.

"I don't think people choose where to connect based on things like restaurants and amenities offered," he said. "I do think all these amenities help people to enjoy their trip more, and that does have a halo effect on how they remember the experience."

But he said an airport's reputation can affect whether people want to connect there. For example, he has clients who don't want to connect through Chicago in the winter. He has a US Airways elite flier from Charleston who insists on flying internationally from Charlotte instead of Philadelphia because it's easier to connect in Charlotte.
---

Linda Loyd – January 15, 2014
"The reality is there are two very simple ways to solve this problem: You can buy lounge access, or you can get a different card that would provide you with access," CrankyFlier.com author Brett Snyder said in an interview.

"If travelers think that every single change that happens will be pro-consumer, then they are mistaken. That has never happened in the history of mergers. It's always a trade-off, and the hope is that the end result makes people happier on the whole than the previous situation."
---
Steve Chiotakis – January 9, 2014